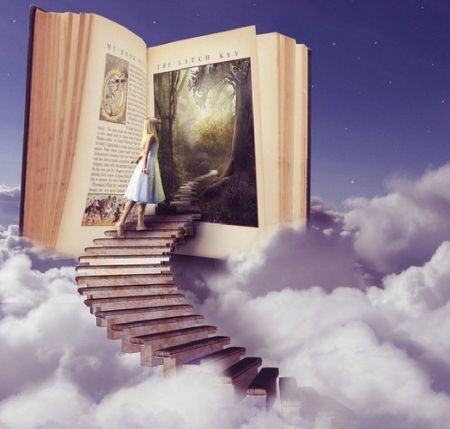 by Brian K. Vaughan Year Published: 2016

The book opens with a 12-year-old girl named Erin having an incredibly vivid and confusing dream. She wakes up and starts her paper route. Because it's November 1, there's a lot of residual Halloween weirdness out on the streets, and soon she finds herself the target of some teenage boys who are wearing costumes while vandalizing the neighborhood. Erin is rescued by several newspaper delivery girls who are traveling together for safety, and then the narrative takes a surreal turn. Some folks in the neighborhood start disappearing, and people who appear to be wearing Halloween costumes seem to be from different times or places. The papergirls try to figure out who is attacking them and why, who are their allies or enemies, and just what on earth is going on.

by Alice Oseman Year Published: 2018

Charlie and Nick are at the same school, but they've never met ... until one day when they're made to sit together. They quickly become friends, and soon Charlie is falling hard for Nick, even though he doesn't think he has a chance.

But love works in surprising ways, and Nick is more interested in Charlie than either of them realised.

by Tracy Deonn Year Published: 2020

After her mother dies in an accident, 16-year-old Bree Matthews wants nothing to do with her family memories or childhood home. A residential program for bright high schoolers at UNC - Chapel Hill seems like the perfect escape - until Bree witnesses a magical attack her very first night on campus.

A flying demon feeding on human energies.

A secret society of so called "Legendborn" students that hunt the creatures down.

And a mysterious teenage mage who calls himself a "Merlin" and who attempts - and fails - to wipe Bree's memory of everything she saw.

The mage's failure unlocks Bree's own unique magic and a buried memory with a hidden connection: The night her mother died, another Merlin was at the hospital. Now that Bree knows there's more to her mother's death than what's on the police report, she'll do whatever it takes to find out the truth, even if that means infiltrating the Legendborn as one of their initiates.

She recruits Nick, a self-exiled Legendborn with his own grudge against the group, and their reluctant partnership pulls them deeper into the society's secrets - and closer to each other. But when the Legendborn reveal themselves as the descendants of King Arthur's knights and explain that a magical war is coming, Bree has to decide how far she'll go for the truth and whether she should use her magic to take the society down - or join the fight.
This list of completed book series have all wrapped up and are yours for the binging. Each offers at least three books, so you can read along as the characters grow, fall in love, and conquer their demons—along with empires, mysteries, and everyday drama. From contemporary romance to complex fantasies, you can find just the flavor you're craving for your next killer read!
Have you read all the books Ms. Taggart has?

Click the link and find out! Please feel free to ask me any questions you have about the books on this list--- I've read them all!! ♥